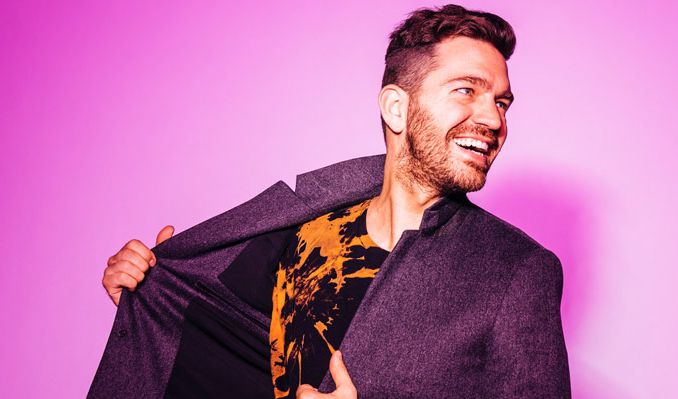 share
Event Information
Every online ticket purchase comes with one (1) physical copy of Andy Grammer's upcoming album, The Good Parts, released on December 1st. US/Canadian residents only. One album per ticket.
On the album's release date, you will receive instructions via email on how to redeem your album. For ticket purchases made after the album release, you will receive redemption instructions 10-14 business days after your order is placed.
Read More
Artist Information
Andy Grammer
Los Angeles-born, New York-raised singer-songwriter Andy Grammer has gone from hustling street performer on Santa Monica's Third Street Promenade to platinum-selling recording artist. With his 2011 self-titled debut album, Andy became the first male pop star in a decade, since John Mayer in 2002, to reach the Top 10 at Adult Pop Radio on his first two singles, "Keep Your Head Up" and "Fine By Me," certified platinum and gold respectively. Andy's second album, 2014's critically acclaimed Magazines or Novels, continues his disarming success with his current single "Honey, I'm Good." – a clever new twist on the traditional love song – which continues to rack up millions of streams and climb the Billboard Hot 100 while simultaneously hitting #1 on iTunes' pop.
Read More
Please make sure to set twitter in database
*Service and handling fees are added to the price of each ticket.
Sat, March 24, 2018
9:00 PM
$28.50

16 & Over